What it is: 2 travel-size toners that balance, hydrate, and nourish the skin.
Size: 20ml (0.7 fl. oz.)
These travel-size, two-in-one moisturizing toners deeply hydrate and balance the skin. Their unique hybrid formula is infused with apricot oil and soybean extract to protect and replenish the skin's moisture barrier from dryness. The toner minis help improve skin tone and texture and allow for better absorption of skincare products that follow. Each can either be used alone to tone or moisturize, or incorporated into a complete routine.

vegan probiotics + apricot oil
Delivers long-lasting hydration directly to the skin to smooth and replenish dryness

soybean extract
Moisturizes and smooths dry skin

cica extract
Enhances skin elasticity to restore suppleness
dryness + dehydration • dullness • acne + blemishes • oil control • uneven skin texture
1. Pour 3-4 drops of toner into one palm or onto a cotton round.
2. Apply to clean, dry skin.
3. Gently pat into the face and neck until fully absorbed.
4. Follow with an eye cream or your usual skincare regimen.
when:
am • pm
glow tip:
New to glowoasis? The milkdew mini duo is the perfect way to sample our best-selling toner before purchasing the full size.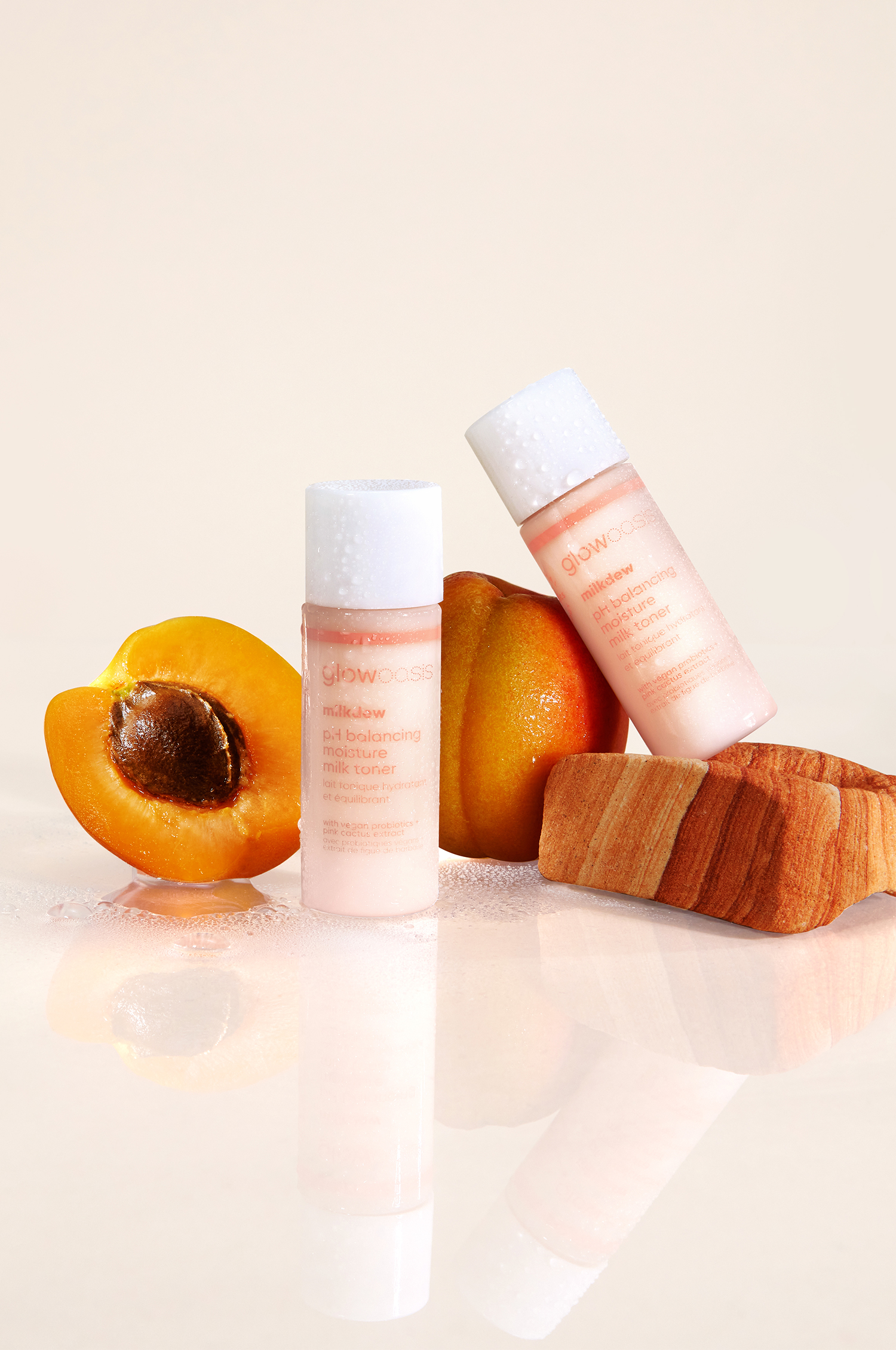 our clean commitment
We are committed to developing beauty products that truly perform while holding ourselves to unparalleled standards of clean.
learn more