What it is: Handheld massaging tool that helps reduce puffiness, boost circulation, and improve product absorption around the eyes. 
Size: 1 x 1.5 in.
Give yourself an eye massage anywhere, anytime! This everyday beauty tool is made with genuine rose quartz and designed to cool and de-puff your delicate eye area. The eye massager also boosts circulation and supports lymphatic drainage while its rolling motions help you relax and de-stress. It even pairs perfectly with our probiotics + triple peptide eye cream, as the massager improves product absorption. Add this special accessory to your collection today and see for yourself why it's a must-have for all skincare lovers.
Fine lines and wrinkles • Dark circles • Puffiness
1. Carefully glide the massager across your eyelid from the inside corner outwards to the temple.
2. Repeat motion underneath your eye before moving on to the other eye.
For maximum absorption and efficacy, we recommend using your rose quartz eye massager after applying the probiotics + triple peptide refreshing eye cream.
When:
am • pm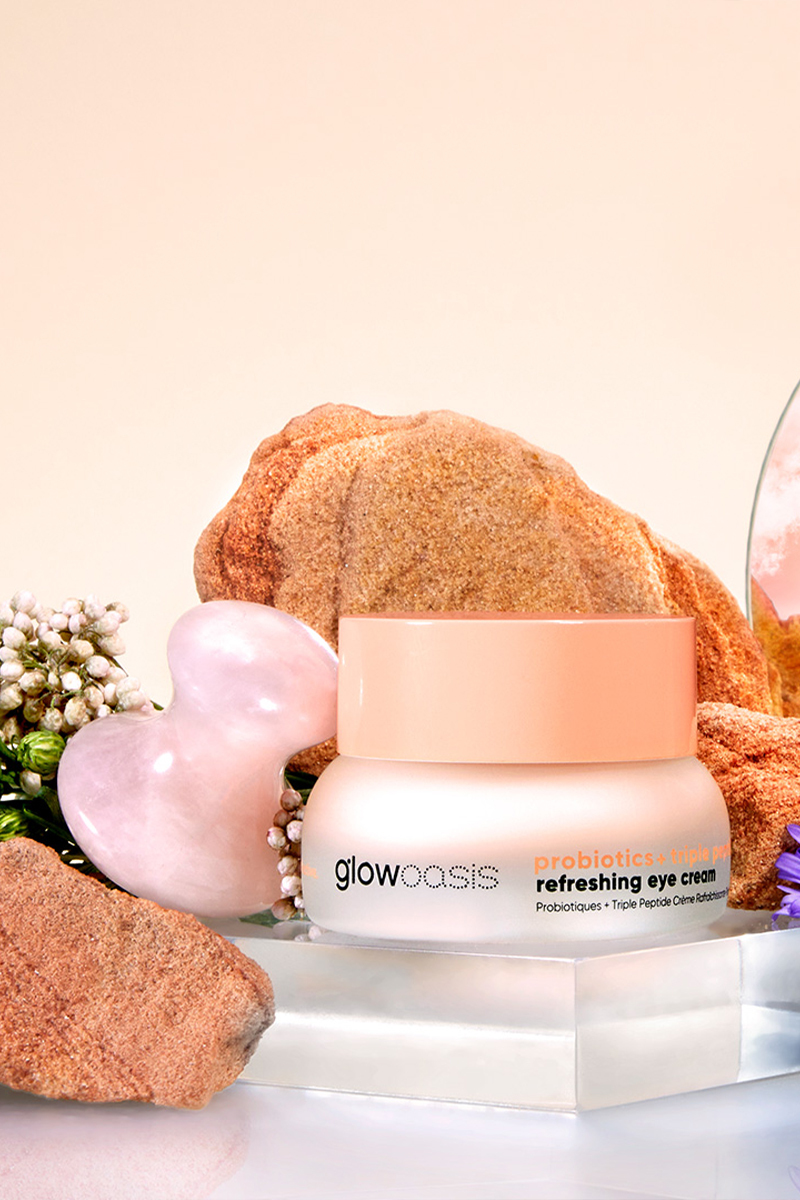 our clean commitment
We are committed to developing beauty products that truly perform while holding ourselves to unparalleled standards of clean.
learn more