What it is: Handheld massaging tool that helps reduce puffiness, boost circulation, and improve product absorption around the face.
Size: 6 in.
Ready to roll your way to healthier-looking skin? The rose quartz face roller provides a gentle cooling massage while relieving tension and stress. Made with genuine rose quartz, it boosts circulation and stimulates lymphatic drainage and detoxification to help reduce puffiness, fine lines, and wrinkles. This roller also improves the skin's absorbency of serums and moisturizers to maximize results. It comes with a machine-washable, 100% cotton mesh bag for easy storage and transport.
Fine lines and wrinkles • Puffiness

1. At the center of the face, under the eyes and cheekbones, begin rolling outwards towards the hairline in short, gentle strokes.
2. Moving down to the chin, continue rolling out towards the bottom of the ears.
3. Glide the roller above the eyebrows and forehead in upwards and outwards motions.
4. Carefully roll down the sides of the neck and out towards the center of the clavicle.
For maximum absorption and efficacy, we recommend using the rose quartz face massager after applying your serum and moisturizer.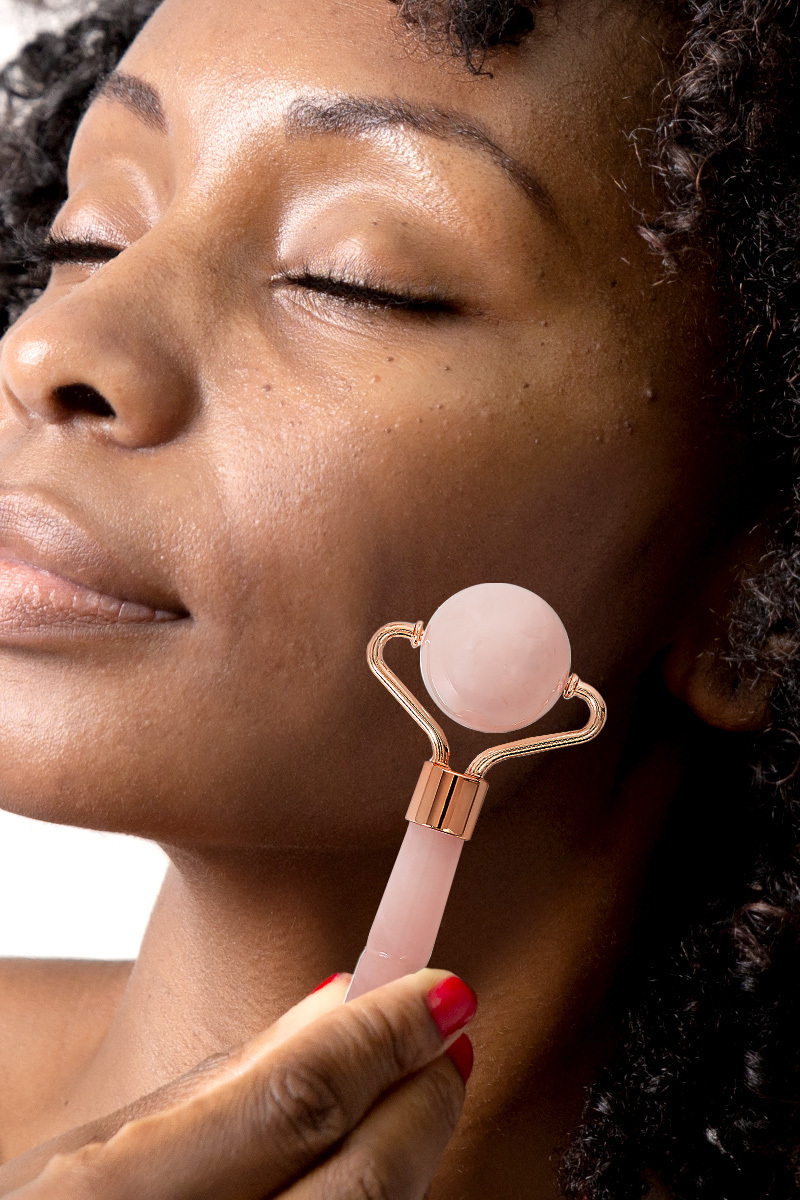 our clean commitment
We are committed to developing beauty products that truly perform while holding ourselves to unparalleled standards of clean.
learn more